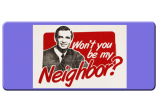 In this issue of Won't You Be My Neighbor? Vida Real Properties looks at the real estate market conditions for Denver's 80219 zip code. Major neighborhoods include Westwood, Valverde, Barnum, Mar Lee and Harvey East neighborhoods. See the map above.
Inventory Sold
The 128 homes sold in the last 60  days shown in the chart are just single family residences. The median list price was $309,500 with the selling price at $315,000; a clear indication that demand was very high.  The average size of the homes was three bedrooms and 2 baths with 1,540 total square feet. These prices are double from the days of high foreclosures over five years ago. Remember that this zip code was one of the hardest hit in the entire nation.
Let's look at the last time I prepared a market update for 80219 back in December of 2015. There were right about 40 homes for sale at the time (both attached and detached units). Below is the data for that time as well as for the end of July 2017 (detached units only).
You can see the increase of over $50k in listing price in just over one year and a half. As I said back then, the close proximity to downtown Denver and access to major arteries also keeps 80219 an area that could see even more growth, development and increased pricing.  The number of all active listings for this area is only 45. The median list price is now $300k  for only a  1,127 sq.ft. home with 3 beds/1 bath.  The homes now in the market are smaller those just sold and are listed in the same or higher price point.
As far as demographics, crime stats and school data, you can visit Vida's Market Insider to find out that information.
Looking to buy or sell your home?  You can contact me  by 
email
  or call 720-253-8513.