Spring brings renewed energy to work on projects around the house, sell or throw away unwanted items, and if you are thinking about selling, you may ask yourself "What improvements should I make to the house before selling?" or "How much should I spend improving the house?"
The individual situation and condition always applies but if you were to make a plan to tackle the question, I would do the following:
Evaluate your personal finances.
Get a market analysis to gauge the comparable market value.
Get estimates for the items within budget that get the most bang for the buck.
If anything, take care of the must items.
Let's expand on that list. First, establish your budget. Are we talking $1000 or $50,000? Is this money you have readily available or are you financing? Maybe you are repairing something that can be part of an insurance claim. Whatever you are doing, start with your budget and determine your spending limit.  Getting a CMA (Comparable Market Analysis) prepared will be the next step. (Click here to get one. )The CMA will give you an idea of what your home can sell on the low and high end by looking at homes that have sold as well as homes currently for sale. Is the low end of what the home can sell for enough for you? You don't want to spend too much on improvements and repairs if the upper market value limit is not high enough.  Check out the competition. Look at homes that are available for sale now to compare the condition of the home with yours. As a Realtor, I would provide access to those homes as part of service. A professional pre-inspection could be a worthwhile investment. Taking care of health and safety issues is key and could save you thousands when it comes to negotiating during the inspection contingency phase of the contract.
Now it's time to estimate the cost of the improvements, consider whether you want to hire some of the work out or if you're willing (and able) to do the work yourself. Besides the cost, also consider how long the work will take.
What are must-do's? In a low-inventory and very seller-friendly market, you don't need to outdo yourself with making home improvements as long as your home is in good condition. Cleaning the house, removing any clutter, replacing or steam-cleaning your carpet and paying attention to details go a long-way. We don't want torn window screens, missing outlet covers, leaking faucets, grease covered stoves, smelly pet odors…. You get the idea.
Also read:  NAR's Impact on Remodeling Study,  Doing Your Own Remodel, Design Trends for 2018
Have questions? You can contact me  by email  or call 303-728-9433.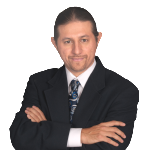 Rogelio Rodriguez
Vida Real Properties and Services, LLC