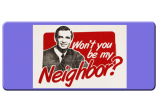 In this issue of Won't You Be My Neighbor? Vida Real Properties looks at homes for sale in the West Denver Metro zip code of 80223 (see map). Here's a hint: any residential area in the proximity of downtown Denver and close to arteries leading to downtown are hot. For this reason as well as the re-emergence of the Platte River use, homes in neighborhoods inside 80223 are at a high demand. These include Baker, Athmar Park, and parts of Ruby Hill. Below are some statistics and information useful to both buyers and sellers regarding this community.
Housing Market Trends – Sold vs. Listed
Understand the difference between "listing prices" (what sellers are asking for) and "sold prices" (what buyers are willing to pay).
By comparing these price trends, you'll have a good idea of where the market is heading. The data shows median listing prices above $420k but medina sold prices are closer to $300k. This could be indicative of lots of spec building going on including scrapes and new builds.
Housing Inventory Active For Sale
The number of all active listings for the 80223 zip code is only nine (9). The table above has the address, style, price and size of the homes. As you can see, the cheapest listing is a small 630 sq.ft.  home for $240k while the most expensive home is a 4,400 sq. ft. listed at over a million dollars. If a buyer has liquidity, there are some nice gems to be found given the high ceiling for resale.
Demographics
Check out Vida's
Market Insider
to see more details about this area including area demographics, crime statistics and school data.
Looking to buy or sell your home.  You can contact me  by email  or call 720-253-8513.