Are you also reeling from the hail storm consequences from back in May? Dealing with contractors, what's covered/not covered, discrepancies between the insurance adjuster's estimate and the contractor's? That goes for both auto and home. I searched back in my newsletter history and found an Industry Matters blurb on the cost of filing a claim  back in
October of 2014
. Well what about when thousands of customers file a claim from just from one major catastrophic event like May's hailstorm? That was $1.4 billion in damages! That, of course, means that insurance companies will hike the premiums to recover their losses across the entire Denver Metro Area.
   I am not an insurance expert, of course, but I do understand the law says premiums can't be increased after one catastrophic event. However, over a period of years, companies have to consider the increased risks and those premiums have increased and will continue to do so. That's adding to the expenses for the household budget for all of us, not just those impacted by the events.  Those hikes are coming so it would be a good idea to start making adjustments. It also means that buyer's will be impacted because more of the qualified house payment will have to be used for insurance. For example, an annual increase of $300 in a policy would mean about a reduction of at least $5,000 in the total loan amount. That could mean the difference between buying the best home possible or settling second best.
   Things won't be getting better either as Colorado is now a top insurance claims state. Those claims are definitely impacting the insurance rates. Here is one graphic showing where Colorado stands.
 All I'm saying is keep an eye on what's happening to your insurance premiums. Talk to your agent at the very least. Here are some additional links you may find useful.
Looking to buy or sell your home OR business? You can contact me  by 
email
  or call 720-253-8513.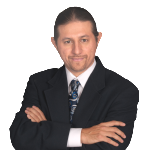 Rogelio Rodriguez
720-253-8513
rogelio@vidabroker.com