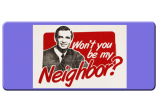 In this Won't You Be My Neighbor? edition, we look at Denver's Bear Valley Neighborhood. Bear Valley is in the far south west corner of Denver, nestled along Bear Creek between Bear Creek Greenbelt and Bear Creek Park. Statistics for the the last 90 days are shown below. 
56 homes are split between active for sale, under contract and sold properties. The Median sold price has been $271,588 for both attached and detached homes (37). If we look at just detached single family homes, the average sold price was $347,233 (23). That's a difference of over $75,000. Currently there are six detached homes for sale between $285 and $420k. One condo that is 604 sq.ft. is listed at $98k.
How to describe Bear Valley? Here is a review from Streetadvisor.com:
"The neighborhood shares more of the feeling of Lakewood to the west. It's suburban through and through. Not that that is a bad thing. The neighborhood is quiet, made up mostly of split-level brick and wood ranchers from the 1970s, with some large apartment complexes on the periphery. Hills, which are rare in Denver, can make walking in this neighborhood a rare workout for the legs. As for destinations for your walk, depending on how close to the neighborhood's borders you live, you might be out of luck. Those near Sheridan may find a shopping plaza to suit them".
Check out Vida's Market Insider to see more details about this area including area demographics, crime statistics and school data.  Contact Rogelio by email or call 720-253-8513 to sell or buy your home!