Rent to Own

WELCOME TO A NEW PATH TO HOMEOWNERSHIP
Are you close to being able to buy a home but aren't quite ready? Did you just move to the Denver Metro Area and aren't sure where you want to live? Do you need to rent right now but really want to buy a home in a couple years? Through our HomePartners Program, the  Lease with a Right to Purchase service may be right for you.
HOW THE PROGRAM WORKS
When you are ready to apply and if you're approved, Vida Real Properties will help you find the home you want through the Home Partners program.  Home Partners buys the home and rents it to you, and you will have 3-5 years of rent certainty with only a one-year financial commitment on the lease.
Most importantly, you can purchase the home you selected at a price established when you enter the Right to Purchase Agreement, in accordance with the terms of the Agreement.
This is an exciting opportunity for prospective homeowners, and we encourage you to consider completing an application to the Lease with a Right to Purchase Program.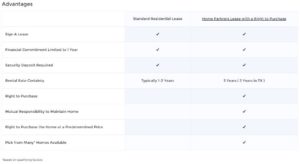 Get started today!  Have questions or want more information? Call/text 720-724-8187 or send an email to rogelio@vidabroker.com.
Information on Home Partners' website is not guaranteed, is provided exclusively for user's personal, non-commercial use and may not be used for any purpose other than to identify prospective properties in which users may be interested. Home Partners is not a mortgage company, does not have any obligation to provide and does not provide financing and cannot guarantee or in any way assure that a resident will be able to obtain a mortgage if and when he/she wishes to exercise the Right to Purchase.