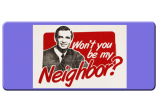 In this issue of Won't You Be My Neighbor? Vida Real Properties looks at the real estate market conditions for Denver's west/central neighborhoods in the 80204 zip code. This is close or easy access to where all the action is at: Downtown, Pepsi Center, Mile High Stadium, Coors Field, I25, Colfax, Civic Center Park, Sloans Lake, Auraria College Campus, Denver Performing Arts Complex, Santa Fe Drive Arts District and much more. Neighborhoods include all or in part:
Baker
Barnum
Cheltenham Heights
Edgefield
Fairview
Lincoln Park
Middelfield
Sloans Lake
Villa Park
West Colfax
Housing Inventory Sold
In this analysis we will only be looking at detached single family residences. Let's start off by looking at the chart below which shows data for the homes sold in the last three (3) months which were 54 units.
That average price of almost $407,000 is skewed by the luxury home sales. Median sold prices indicate values closer to $344,000 for a three-bedroom, two-bath  home at 1,363 total sq.ft. You can also see that the sold price are coming in overall a bit higher than the asking price. Buyers are still offering above asking price.
 Housing Inventory Active For Sale
The number of all active listings for the 80204 zip code is only 19. The table above shows that the median list price of almost half a million for a 1,606 total sq.ft. home with 3 beds/2 baths.  The homes now in the market a little bigger than those just sold but are listed at a much higher price point.
As far as demographics, crime stats and school data, you can visit Vida's Market Insider to find out that information.
Looking to buy or sell your home?  You can contact me  by 
email
  or call 720-253-8513.