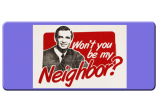 In this issue of Won't You Be My Neighbor? Vida Real Properties looks at the real estate market conditions for Denver's 80212 zip code, located on the Northwest side of Denver which includes the neighborhoods of Berkeley and West Highlands as well as parts of the town of Wheat Ridge and Mountain View.
In general,  homes east of Sheridan will be more expensive than those west of it while those south of 38th Avenue will increase in price as they come closer to Sloan's Lake. Because of the high number of attached units in 80212, I offer separate stats for condos and townhomes. Let's start with those.
Attached Inventory Sold and Active For Sale 
The 43 attached homes sold in the last 90  days show the median list price was $499,900 with the selling price at $491,000. Buyers were offering just a bit less than asking price.  The average size of the homes was three bedrooms and three baths with 1,891 total square feet. These units are about the same size as single family residences around town.
The attached homes active for sale (23)  are at a much higher listed price: median of $649,000 and average of $692,943. These home are a bit larger. After looking at the data below for single family residences, you can assume that many of the condos sold and active for sale are newly built luxury condos.
Single Family Inventory Sold and Active For Sale
 So as it turns out the sold SFR's have a median price of $475,000, much less than the condos while the active for sale units are only $20k apart. 82 of those sold in the last three months.  The major difference is the median construction date SFR's of 1930 vs the median of condos of 2011.  Since the recession left us, this area has been one of the most redeveloped in town and with that, a huge increase in home prices.
As far as demographics, crime stats and school data, you can visit Vida's Market Insider to find out that information.
 Looking to buy or sell your home?  You can contact me  by 
email
  or call 720-253-8513.