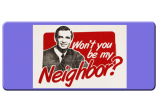 In this Won't You Be My Neighbor? edition, we visit Englewood (80110) just south of Denver. The map above  shows the area covered this zip code. Currently there are only five homes for sale (not under contract as of the date of this publication) with the median listing price of $375,000 for a 3 bed/ 1 bath, 960 sq.ft. home. In the last 90 days, the median sold price for detached single family homes was $286,000 (median 1,870 sq.ft.) and $115,000 for condos. You can see a bit of the disparity in the chart below.
The problem is simply not having enough homes for sale. This has been a common theme in the Denver Metro Area in recent months. We will look at the Englewood's other zipcode, 80113 sometime in the future. If you are interested in learning more about Englewood, you can visit the city's website here.
Keep me in mind if you you are considering selling or buying in this area to get you more specific information. You can email me at rogelio@vidabroker.com or call/text 720-253-8513.