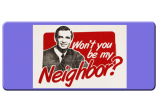 In this 
Won't You Be My Neighbor? 
edition, we analyze the 80226 zip code in Lakewood (see map).  Located due west of Denver and just off Highway 6, the nine distinct neighborhoods are a quick drive to the foothills and yet close enough to downtown. As of the end of October, 2017,  t
here are 29  active listings with a median listing price of just under $400,000 for a four bedroom, three bath home. The average rental rate according to rentometer.com for this area would be $2300 which is very similar to what a mortgage payment on a conventional loan with a 5% down payment would be.

The chart below shows the  five year trend  for the listing price and number of units for sale. Since late 2013 the number of listings has not gone much above 50 units at any point while the listing price has gone up overall from around $200,000 just coming out of the recession.
As far as demographics, median household income in 80226 is $54,460 with 515 households earning between $35,000 to $40,000 annually.
Remember to contact me to answer any other question you may have regarding this or any other neighorhood in the Denver Metro Area by emailing me at 
rogelio@vidabroker.com
 or calling/texting 720-253-8513.