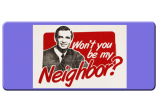 In this Won't You Be My Neighbor? edition, we look at Denver's 80207 zip code which is where you can find the Park Hill neighborhood. The map above shows the outline of the zip code. The table below shows all sold homes for the last three (3) months.  As you can see, the average median price was $482,450 with the average at $518,464 for the 106 homes. These prices are a significant increase over the last five years.  If you're planning to sell, you can run a rough calculation by multiplying the PSF (price per square feet) with the square footage of your home. 
What do residents like about living in Park Hill? Here is a Yelp review:
Park Hill is a diversified neighborhood full of character, charm and history. Park Hill has some of Denver's most magnificent old , from large Tudors and Denver Squares to Victorians and sturdy brick bungalows. The streets in Park Hill are lined with beautiful mature trees and residents take great pride in maintaining their lawns and gardens.
The neighborhood is 10 minutes from Denver Downtown and Cherry Creek Neighborhood, and most of its residents work nearby.
Park Hill Neighborhood Highlights:
• City Park Jazz – Free summer concert series
• Denver Zoo – Among the best zoos in the nation
• Denver Museum of Nature and Science – The Denver Museum of Nature & Science is the Rocky Mountain region's leading resource for informal science education
• City Park Golf Course – 18-hole regulation golf course with spectacular views of Denver
• Spinelli's Market – providing gourmet foods and Italian specialties.
• The Cherry Tomato – a local favorite for authentic Italian cuisine
Check out Vida's Market Insider to see more details about this area including area demographics, crime statistics and school data.  Contact Rogelio by email or call 720-253-8513 to sell or buy your home!