In the homebuyer classes that I facilitate, the curriculum emphasizes selecting the right neighborhood over the best home for your money. In others words, find the home that meets your essential needs but make sure the neighborhood is not just good enough, but a great one. Not only the quality of your life will be impacted, but also the value of your home. Especially during periods of a struggling economy, lower quality areas will feel a disproportionate loss in property values. Things to consider about the community:
proximity to commercial centers
main road arteries
access to parks and recreational centers
public transportation
the quality of schools
low crime rates
road conditions
cleanliness
fracking
pollution
In Colorado, agents are only obligated for sharing material facts about the property. However, it is perfectly to ask the agent for resources that provide information about the neighborhood. In fact, in hopes of becoming your agent, here are a few links you might find useful right now!:
Looking to buy or sell your home? You can contact me  by email  or call 303-728-9433.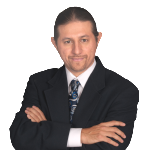 (article updated 04/02/2017)