I know you see all that drama in the news… nuclear threats, no disaster help to Puerto Rico, NFL kneel-downs, the Russian collusion. You probably also have seen the other big one: Tax Reform. Look, it's Trump and the Big 6 behind the plan. Of course, reform is all about benefitting the wealthiest people in the U.S. (see NPR Article). This plan, however, would still leave it's mark on homeowners and would-be homeowners one way or another.
In short, the plan aims to expand the standard deduction from $6,350 to $12,000 for individuals (and from $12,700 to $24,000 for a couple). Many itemized deductions would disappear but the mortgage interest deduction, a long-time benefit to homeowners would still be in place. However, with the increased standard deduction, many homeowners would just ignore the itemized deduction. Those that are renting would no longer view the mortgage interest deduction as a benefit of homeownership and potentially opt to keep on renting everything else being equal. That brings up a couple of other points related to renters vs homeowners. Below is a chart showing who has benefited most from the mortgage interest deduction.
Those that have the highest earnings benefit the most from the current mortgage interest deduction. Does that mean this tax reform plan is better for lower income earners? Of course not. Here is some more information. According to Lawrence Yun from NAR, .." the latest Federal Reserve data show the typical wealth of a renting household has fallen from $5,900 to $5,100 since 2010, while homeowning households have seen their wealth jump from $192,800 to $231,400." In short renters just rely on work income to save up and are only helping the landlords get richer. With this tax reform, the higher standard deduction benefits renters save in the short run but I fear that the long-term wealth building opportunity of homeownership will be lost.
Looking to buy or sell your home OR business? You can contact me  by email  or call 720-253-8513.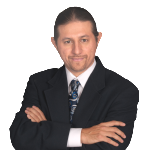 References:
Realtors: Don't penalize homeowners
GOP tax plan gives people a break for not buying houses 
2016: Homeowner's Net Worth Will Be 45x Greater Than A Renter
Touted As Middle-Class Win, GOP Tax Plan Directly Benefits Wealthy, Analysis Finds