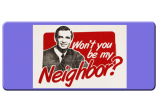 In this Won't You Be My Neighbor? edition, we analyze the 80229 zip code in Thornton (see map).  Below is a chart I prepared that measures the median sales price and number of homes for sale in this zip code for the last 10 years. You can see how the high volume of homes for sale coincides with the lowest sales prices from 2010 to late 2011. Prices were in the low $100k's and hovered around 400 homes for sale during that time period. The last data points show sales prices of almost $300k and about 100 homes for sale. This trend has been true since 2012.  The market is still very much on the sellers' side.
Because of new construction in this area, I decided to separate the housing market statistics for homes built before 2015 from those built since then. Below is the data for the older homes for sale in 80229 as of the end of November 2017. The median size for the homes for sale is a three-bedroom/two-bath and 1,308 sq.ft. with a price tag of right under $300k. Per rentometer.com, rents for these size homes would be about $1650/month which is just a little less than what a mortgage payment would be using a low-down payment option paying mortgage insurance.
The table below are homes that are newer than 2015. Most of these homes are in the market by  LG Homes. These new homes are about 500-600 sq.ft. larger than the older homes but are closer to the $400k price range.

Remember to contact me to answer any other question you may have regarding this or any other neighorhood in the Denver Metro Area by emailing me at 
rogelio@vidabroker.com
 or calling/texting 720-253-8513.