If you will be sharing title to a property in the state of Colorado, the ownership type on your deed may give you and the other person(s) different ownership rights than you thought. This is also applicable to entities like corporation and trusts. In the process of buying or selling a property, it is important for the agent to review your existing status as the owner/seller and your intentions for ownership as the buyer.
Let's start with the Contract to Buy and Sell (remember contracts change so make sure to check the current version of the contract). This is what it reads.
Right at the point of making the offer, you have the choice of "Joint Tenants", "Tenants in Common", and "Other".  Let's review what each means. 
Joint Tenants
This option allows the owners on title to each maintain "100%" ownership of the property. There is no person that is more of an owner than the other. The other critical feature is that this allows for right of survivorship. If an owner dies, the remaining owner(s) retain full ownership. For this reason, married owners typically select this type of ownership.
Tenants in Common
This option  does allow for a percentage ownership. This could be divided 50/50, 40/60, 10/20/70 and so on as long as it adds up to 100. However, there are no rights of survivorship. Ownership interest can pass through sale, gift, will, or inheritance. Having a will or testament is highly recommendable. In cases where there was no will or testament and the owner passes, there will be a need for a probate process.  
Other
Typically this refers to an individual that will not be sharing ownership interests in the property. A common practice is to indicate "Severalty" or "Severance" in this case.
The title company will follow the instructions on the contract when preparing closing documentation. It is important to review these ownership rights and confirm that the intended manner to take ownership is what will be recorded on the deed. Changes to the type of ownership can also be made during your ownership of the property. 
I'll be happy to address questions on this topic as well as any other topics if you are looking to buy or sell your home. Email or send a text/call 720-263-4165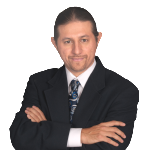 Rogelio Rodriguez
Disclaimer: This article is intended for informational use only and not for legal advise. Consult a qualified attorney.